GasMOS® is a monitoring system that increases safety by detecting the methane content in the crankcases of gas and dual-fuel engines on ships and in power stations.
The steadily growing number of LNG-fuelled engines as a consequence of challenging emissions regulations creates another possible cause of crankcase explosions: methane. The unburnt methane enters through blow-by effects either into the crankcase directly or the area under the pistons and can accumulate in the combustion chamber in concentrations up to higher than the lower explosion limit (LEL), depending on the fuel-air mixture.
The GasMOS® system design combines measurement technology and gas suction in a highly compact way and is modular. The concept explicitly provides for installation away from the engine to take into account aspects such as vibration, the effort required for installation and easy accessibility for maintenance. The system is connected to the engine crankcase by flexible tube and is protected against contamination from the crankcase atmosphere by appropriate filtering.
The Schaller Automation Gas Monitoring System uses a multi-sensor system combination, taking into account other factors such as temperature, humidity and pressure, to analyze the crankcase atmosphere, creating a multi-dimensional database for methane detection. Using special algorithms makes it possible to suppress the disturbance variables and detect the methane for measurement very selectively and robustly.
Flexible communication: The system comes with modern fieldbus interfaces such as CAN and Modbus. It is easy to read messages and status information from the front panel.
To find out more, click on the brochure below or contact us to arrange for a meeting.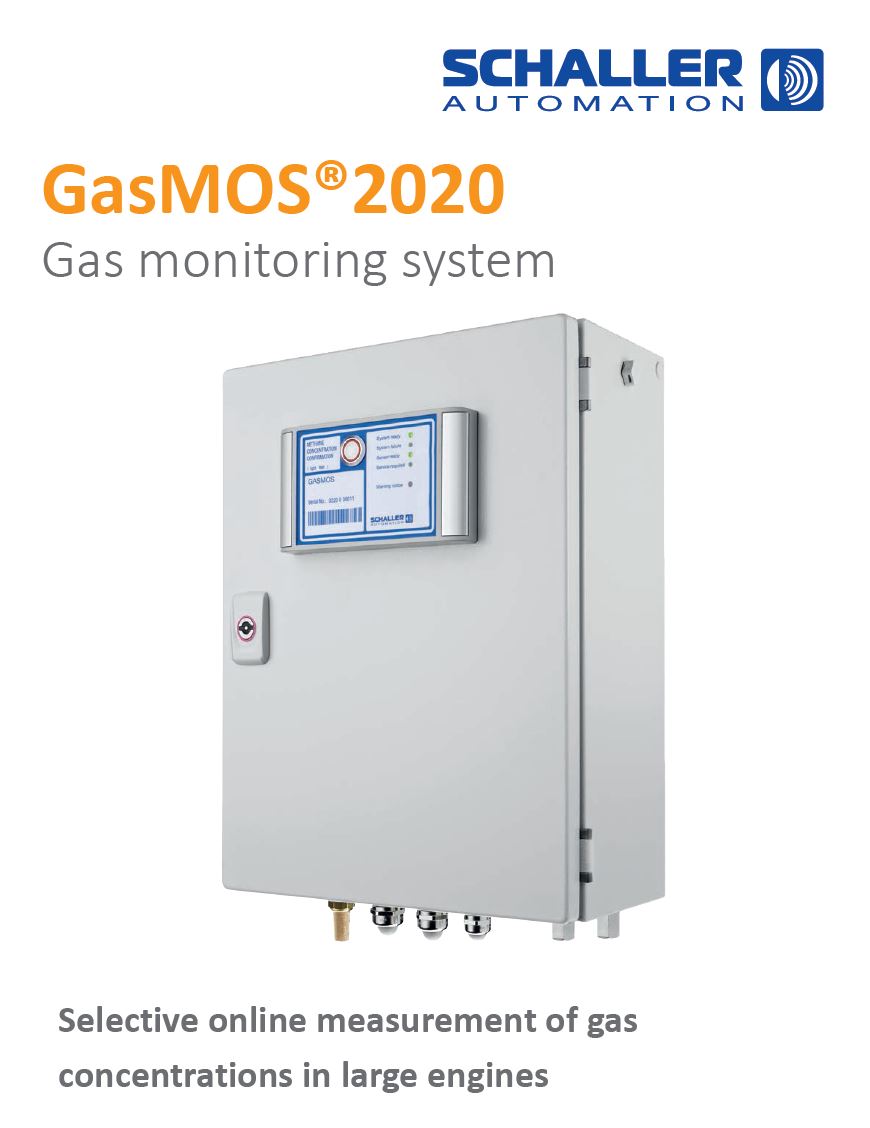 Why Gas Monitoring matters?
The GasMOS® has been developed to measure methane gas concentrations in crankcases. This type of measurement is used in dual-fuel and gas engines with crankcases in which critical methane gas concentrations can occur as a result of blow-by via the piston rings or abnormal operating conditions. It is used primarily on ships and in power stations to protect operators and maintenance staff from possible injuries and the equipment from possible damages.
Schaller Automation has the answer for individual or computerized monitoring to support your protection and maintenance approaches in the most efficient way possible.